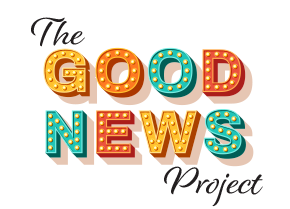 Our world needs the Good News of Christ! If you desire to be more effective as a Christian witness, if you're concerned for lost friends or family members – this is for you!
Step 1: Make the commitment
With God as my Help, I will share the Gospel (the good news of Christ's death for our sins and resurrection to new life) with at least three people by the end of this year.
Step 2: Encouragement and accountability
Accountability turns good intentions into reality. With the Good News Project, we ask you to regularly pray for and encourage at least one other person who's made the same commitment. You can pick your own accountability partner(s), or we can help find someone to partner with you.
Step 3: Make my list
With God's help, I will pray regularly for these people and share the Good News with them:
Step 4: Share the Gospel this fall