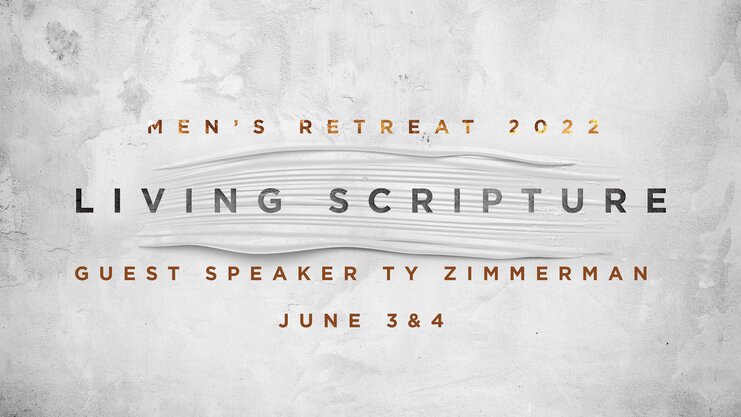 Living Scripture
Scripture is living and active. It is the authoritative and sufficient Word of God. It still speaks today, revealing who God is, how He created us, and how He made us to live and thrive. It honestly and gently tells us about the reality of our sin and the brokenness we experience. It give us direction for life now and hope for the life to come. All of God's revelation points us to the Lord Jesus Christ. He is eternal God and God Incarnate. He is our only salvation, our only life, our only righteousness, our only hope. Is God's Word these things (and more) to you? Is Scripture living in your life or is it just a religious book? Are you striving to live Scripture (to live according to its truth, authority, grace, and guidance) or are you living according to your own wisdom?
Join us as we gather to grow and be renewed in our convictions of the goodness and authority of God's Word in our lives. Join us for encouragement, help, fun, and the opportunity to develop deeper friendships with other men who want to more faithfully live Scripture.
REGISTRATION: - Please register by noon on June 1 by clicking here.
COST: $20, but only $10 for college, high school, and middle school aged men (You can pay online when you register or by cash or check). Meals included. Scholarships available upon request.
DATES: June 3-4, 2022
SPEAKER: Ty Zimmerman, FCA North Central Kansas area Director
LOCATION: Tuttle Creek State Park River Pond ManKan Shelter - map.
OVERNIGHT ACCOMODATIONS: Sleeping arrangements are at the discretion of one's self. You are welcome to reserve a camping spot out out in the state park and those can be reserved here.
RECREATION OPPORTUNITIES: Hiking, Biking, Fishing, Disc Golf, Archery, Kayaking, Canoeing, Walking, and Campfire. Bring you favorite Yard game even!
SCHEDULE
Friday - 5:30 to 9:00 (4:00-5:45 Fellowship and Check-in)


Saturday - 8:00am - 1:00pm