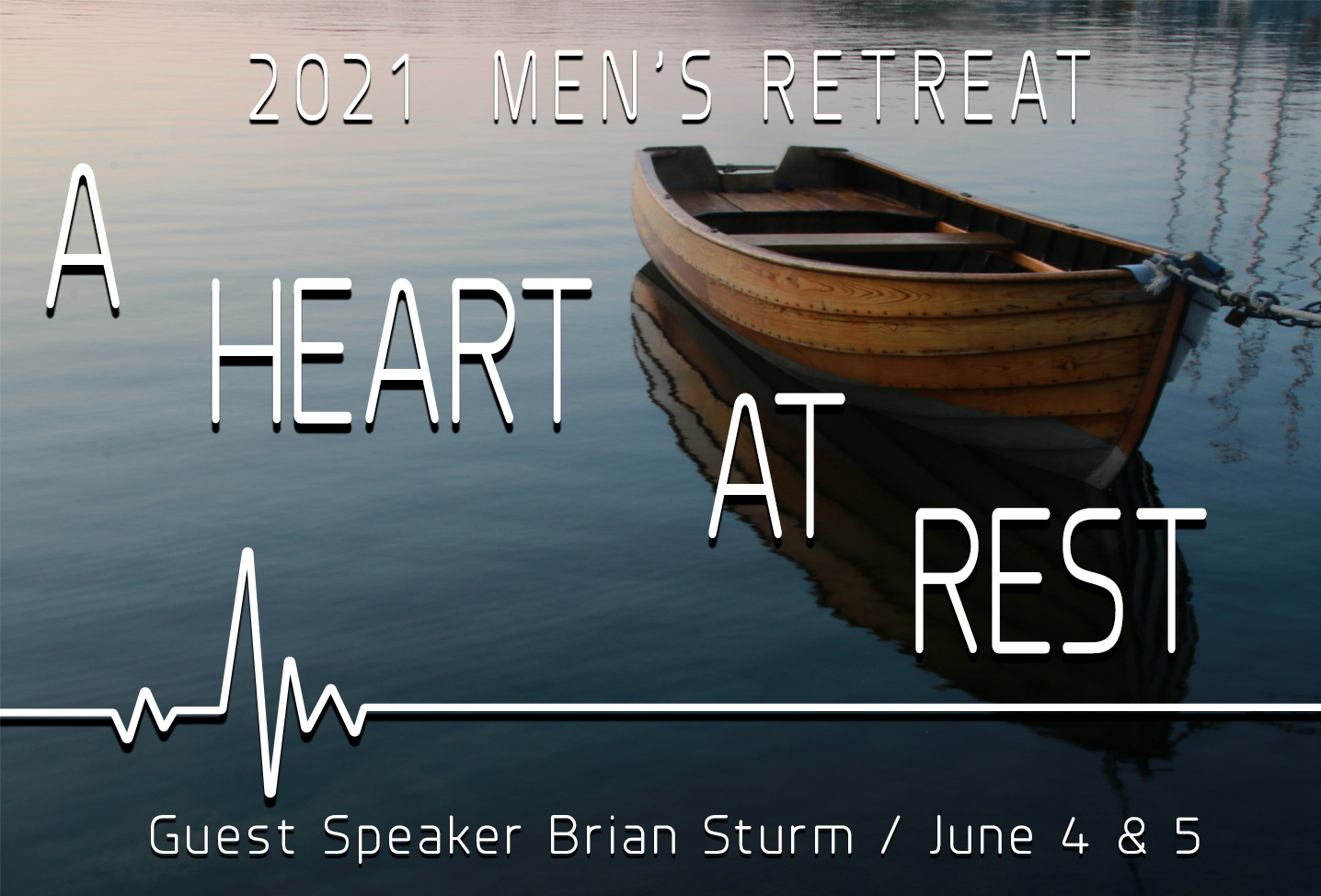 Jesus said, "Come to me, all of you who are weary and carry heavy burdens, and I will give you rest. Take my yoke upon you. Let me teach you, because I am humble and gentle at heart, and you will find rest for your souls. For my yoke is easy to bear, and the burden I give you is light." Matthew 11:28-30 (NLT)
Is your soul hurried? Do you struggle to set and keep your priorities? Do these words of Jesus reflect your soul or do they seem like a distant pipe dream? This struggle is close to home for many of us. Join us Friday evening and Saturday morning, June 4-5, as we draw near to Jesus to rest in Him and learn from Him.
We have the privilege to learn from guest speaker, Brian Sturm. Brian is on staff with Christian Challenge right here in Manhattan. He grew up in Haysville, KS and originally came to Kansas State as an architecture student. He came to faith in Christ his sophomore year in college then transferred to MCC to get a degree in Bible and pastoral ministry. He met his wife Mindi through Christian Challenge and was married and came on staff in 1997. Brian oversees the LIFE Group ministry and leadership training.
Registration - Please register by noon on June 1 by clicking here.
Cost - $20, but only $10 for college, high school, and middle school aged men (You can pay online when you register or by cash or check). Scholarships available upon request.
The retreat this year is located at Keats Park.
Schedule
Friday (June 4th)
4:00-5:45pm Fellowship and Check-in
5:45 Dinner (BBQ Pork)
7:15 Session 1
8:30 Campfire Fellowship
Saturday (June 5th)
8:00am Breakfast (Chick-fil-A biscuits)
8:45 Prayer
9:00 Session 2
10:15 Time of Silence and Solitude
11:15 Small Group Discussion
12:15 Lunch